KANHAR DAM: Committee admits that their Report contains flaws and shortcomings, NGT gives last opportunity
---
Press Release | 14th December, 2015 Monday | Vindhya Bachao Abhiyan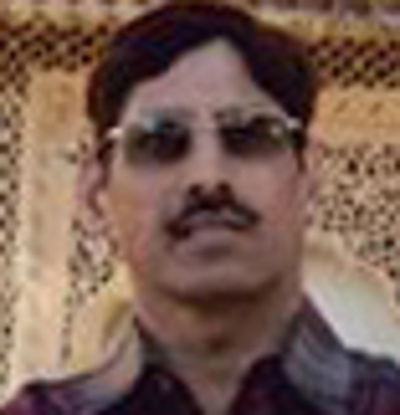 In a major breakthrough in the case, the Committee constituted by the National Green Tribunal to report on the status of Kanhar Dam today admitted before the bench of judges that the report has shortcomings and it does not address the critical information sought by the court in its judgment of 7th May, 2015. Principal Chief Conservator of Forests-Uttar Pradesh was called upon by the Hon'ble justice Swatanter Kumar in its order dated 10th December, 2015. The matter was taken up at end of the board and five bench judges discussed with the Committee Chairperson (PCCF) Shri Umendra in chamber and in presence of the advocates for both the parties.
Judges Dissatisfied with the Report
The judges showed great dissatisfaction with the quality of report and specifically sought information on the delay in filing the report and absence of any comment from representative from IIT Kanpur. A detailed clarification is sought for the inadequate information on Resettlement & Rehabilitation in all three states-Uttar Pradesh, Jharkhand & Chhattisgarh. One of the judicial member of the bench sought clarification on the lack of specific figures on the number of affected families by the project in all the three states. The bench also showed great dissatisfaction on the status of afforestation, survival rate of which is reported to be just 12.68%.
Last Opportunity to the Committee
The bench headed by NGT Chairperson Justice Swatanter Kumar granted the committee a last opportunity to submit a comprehensive report in 3 weeks. The next date of hearing is fixed on 4th January, 2016
Warned Against Any New Construction
Taking serious note on the contempt application filed by the petitioners claiming that the State has started construction of spillway which is a new construction in the garb of the permission given by the court to complete old work-Justice Swatanter Kumar warned that they should strictly adhere to the directions of the court and if any anomaly is found, there will be adverse orders. The bench directed the committee to make distinct references to the pending works and new work which is being taken up.
Additional Information
Today's order of NGT can be accessed from
http://greentribunal.gov.in/Writereaddata/Downloads/14-2015(PB-I)RA14-12-2015.pdf
The Report filed by the committee can be accessed from www.vindhyabachao.org/kanhar
Tags: Ministry of Environment, Forests and Climate Change, Forest, Kanhar, National Green Tribunal, Dams & Barrages, Biodiversity & Wildlife, Uttar Pradesh, Press Release