Training of Forest Department Staff at Ranipur Wildlife Sanctuary (U.P.)
---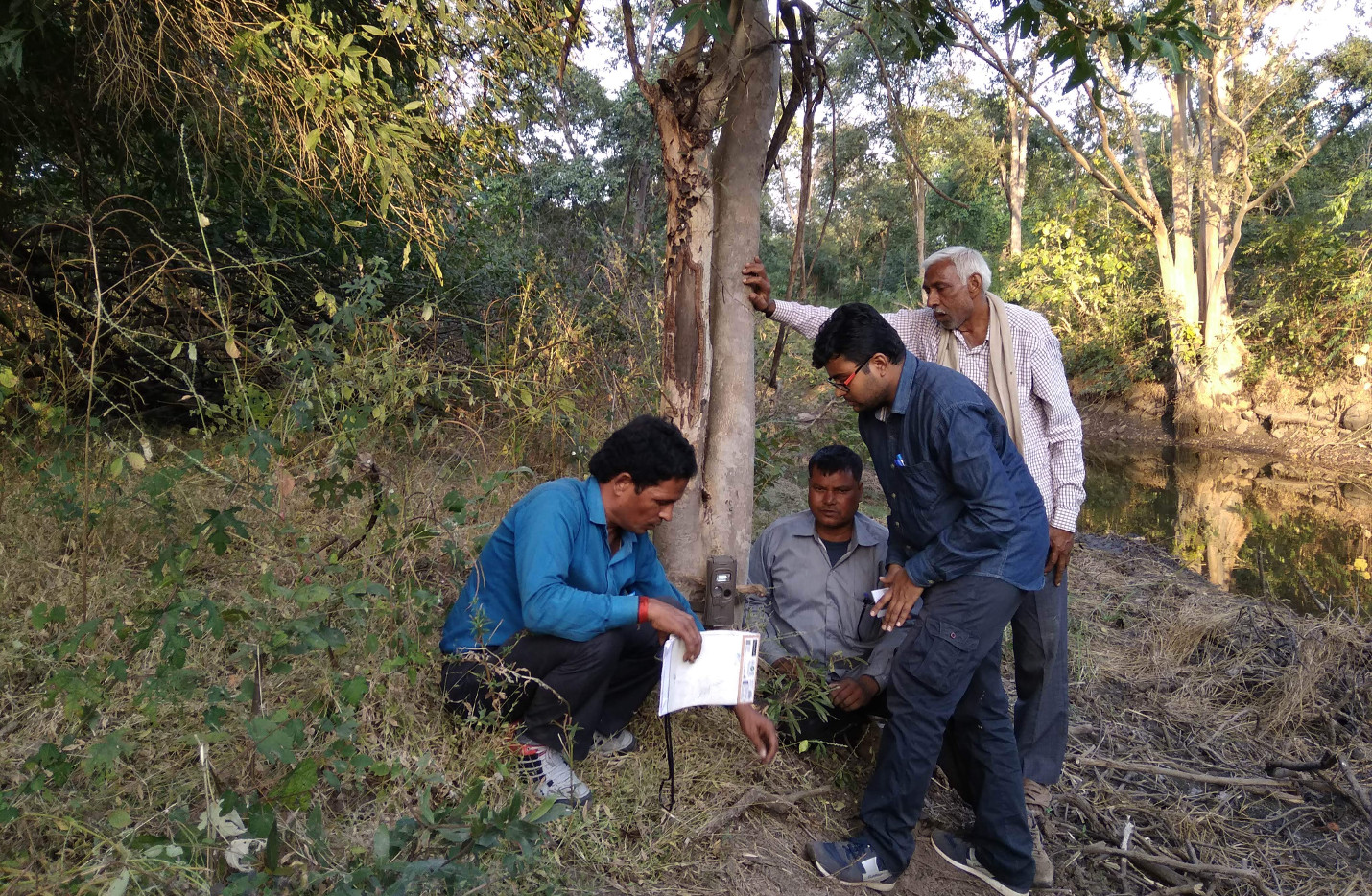 The Camera Trap training was taken by Vindhya Bachao member Sudhanshu Kumar during 13-15 November 2018. The training was imparted on Cuddeback Digital F Size Cameras with in-house training of technical and handling methods of the camera. Field training was also imparted to clear doubts and to provide practical approach so that minute details are not missed including knowledge of checking and collection of images from the camera. More than 12 staffs including Rangers, Foresters, Forest guards and forest watchers participated and learned the application and set of cameras. Camera trap survey was proposed to track the presence of tigers due to migration from nearby Panna Tiger Reserve and also to prepare an inventory of wildlife in the sanctuary.
Sh. Rakesh Chaudhary, DFO, Sh. G. D. Mishra, Warden and Triveni Prasad, Range officer of Manikpur Range were quite helpful in the success of the training session.
Brief profile of the Ranipur Wildlife Sanctuary

Ranipur Wildlife Sanctuary is spread over an area of 263 sq.kms, located south of the Allahabad – Manikpur – Mumbai Railway route, nestled in the Vindhyachal range. The dense forest covering the hills and plain grasslands provide a natural environment for wildlife to flourish. The northern region of the sanctuary is covered by dense, deciduous forest which provides for a variety of vegetation which includes Tendu, Mahua, Bamboo, Dhaak, Gooseberry, Wood Apple, Sal, etc. whereas along the water drains in the area, Arjun, Jamun, Goolar, Khinni Trees are more prominent.

The wildlife of the region boasts of Tiger, Leopard, Wolf, Hyena, Jackal, Wild Dog, Black Buck, a variety of Deers and Blue Bull. Pangolin, Crocodile, Vulture, etc are commonly found and sometimes cranes are also spotted in the nearby fields. Near the water sources, Painted Stork, Black-Necked Stork, etc are found in abundance.

The Bardaha River is naturally fed by rainwater and is usually flowing round the year and provides drinking water to the animals. Except in summers, Amha River, Jamunahi Drain, Lakhanpur Drain, Mahua Drain, and Kulludol Drain are other sources of drinking water for the animals. The Chauri Forest area, Lakhanpur Forest area and Rujhawa Forest areas are well known for their wide expanse of grasslands.