Awareness session on the status of Wildlife in Mirzapur
---
A workshop cum awareness session was organised at Amresh Chandra Pandey Hall, Kacheri Road, Mirzapur for senior journalists and bureau heads of different news daily published from Mirzapur including Aaj, Punjab Kesri, Hindustan, Bhaskar, Jansandesh Times, Prabhat Khabar, Navsatta, Karmakshetra India, Gandiv etc on 14th February 2020.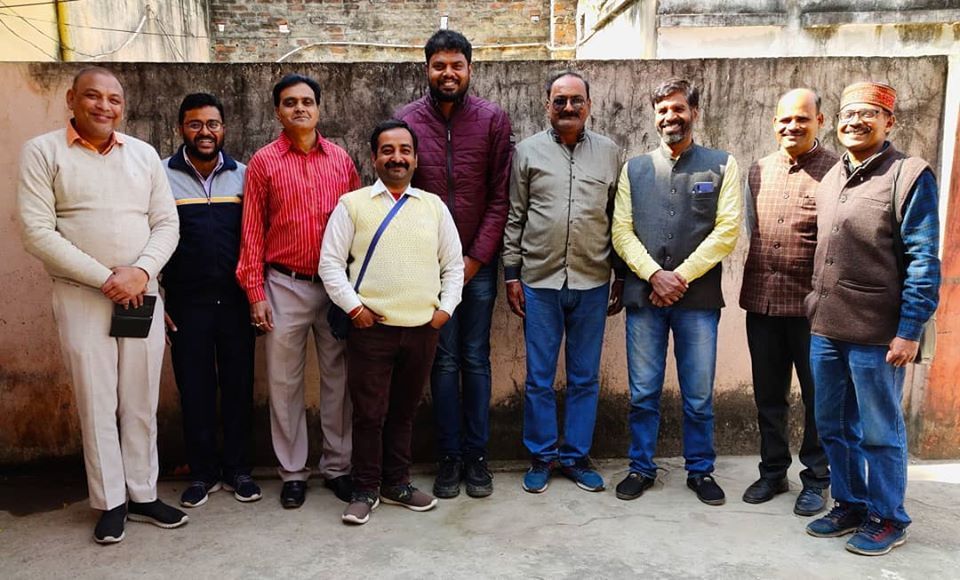 The contribution of media is important in the monitoring of forests and conservation of wildlife. Correctly published news/articles not only increase awareness but also increase the sensitivity of people towards forests and wild animals. Governance and administration also get information about illegal activities, which helps in the formulation of policies and prevention of illegal activities.
Shri Debadityo Sinha, founder of Vindhya Bachao briefed about the forest and wildlife status of Mirzapur and also discussed the findings of the Camera trap Survey held in 2018. He also discussed some key points to be kept in mind in case of man-animal conflict and its reporting. Issues including wildlife diversity of Mirzapur, threats to wildlife habitats, general awareness to deal with human-wildlife conflict, taking examples of human-leopard conflict and human-bear conflict and the procedure of rescue operations with minimal harm to animal as well as public.
The role of media as a watchdog and an active player in sensitising people towards forest & wildlife is very crucial. The media can very effectively impart knowledge and sensitize people. Wild animals are helpful in keeping our environment and natural heritage balanced and they do not wish to cause any harm to human beings, so it is our responsibility to protect and conserve wildlife. It is illegal to harm or hunt them, which is punishable under the Wildlife (Protection) Act, 1972.
Sri Shivkumar Upadhyay (Co-Founder), Sri Santosh Dev Giri (Media Advisor) and Sri Sudhanshu Kumar (Programme Officer -Environment and Wildlife) were also present on this occasion.