Kanhar Dam: Another NGT Judgment Awaited
---
After the court directed the high level committee on Kanhar dam to revise the report due to several shortcomings, the committee filed their second report on January 4th, 2016. The matter was listed on 3rd February before the Principal Bench, National Green Tribunal during which another objection by the applicants were filed stating that the second report is highly inadequate and the expert member from IIT Kanpur has contradicted the same report as well. The applicants also stated in their affidavit that the Committee did not perform its duties and have blindly relied on the factual information presented by the project proponent without independently verifying the correctness of the same. The socio-economic survey has not been done and R&R is being undertaken based on 1979 survey which does not withstand the test of time since this would exclude a significant number of families from getting reliefs. The applicants also provided news reports to show that the Kanhar dam affected area is an elephant corridor in objection to the observation made by the committee that the project affected area is not an elephant corridor.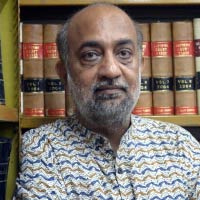 Advocate Sanjay Parikh (counsel for the applicants) argued that the project has continued construction without an Environment Clearance and Forest Clearance in the garb of the direction of the court which allowed only the ongoing construction activity to avoid wastage of public money. There was specific observation in the judgment that the project proponent has to take Environment Clearance and that there was no Forest Clearance placed on record. Based on the said observation, it was argued that the project should not go ahead without undergoing the mandatory process of EIA as stipulated under law in view of the precautionary principles and sustainable development.
Advocate Parul Gupta, who filed the matter for the applicants said, "Even if we see the compliance of condition of Forest Clearance dated 1982 which specifically stipulated for plantation of 10 times of trees in lieu of the trees which would be felled as part of the compensatory afforestation, the committee in its report has stated that the project proponent has shown the compliance of the same. However, the document relied upon by the project proponent shows that the amount paid by them for plantation of ten times of trees is actually the payment for planting equal number of trees.". There are several flaws of such nature in this report which shows there has been no application of mind and verification of details by the Committee, she added.
The court has reserved the matter for pronouncement of judgment.
Tags: Forest, Kanhar, Litigation, National Green Tribunal, Biodiversity & Wildlife, Uttar Pradesh, Press Release